OLIA FEDOROVA * ОЛЯ ФЕДОРОВА
STUDIES OF NOTHING | ЕТЮДИ ПОРОЖНЕЧІ
EPISODE 01: WALKING A CLOUD | ХОДЬБА ПО ХМАРІ
Performative intervention, photo, 2020–2021 | Digital print, 30 x 30 cm | 2022
перформативні дії, серія фотографій | цифровий друк | 30 x 30 cm | 2022
---
Studies of Nothing is a series of performative landscape interventions. It is an ongoing ­project, currently consists of six episodes. I intervene the landscapes and for a short period of time become a part of it. I do certain actions which are pointless and meaningless in their usual context. Thus, I, on the one hand, make this context ­manifested and questioned. And on the other hand, I provoke the viewer to interpret my actions and thus fill the landscape with the new meanings.

This project is a part of my research of the idea of minimal intrusion art and ­intangible land art practices, in which I try to interact with the environments without leaving a ­physical trace.
[www.oliafedorova.com]
---
KOSTENLOS BESTELLEN | ЗАМОВИТИ БЕЗКОШТОВНО | NAROČITI BREZPLAČNO
unikum@aau.at | +43 463 2700 9712, 9713 | Porto: 5,–
---
UNIKUM-Spendenkonto für die Hilfsorganisation Ukrainian Emergency Art Fund, die sich für unabhängige Künstler*innen, Kurator*innen und Kulturarbeiter*innen einsetzt: AT52 3900 0000 0250 7390
---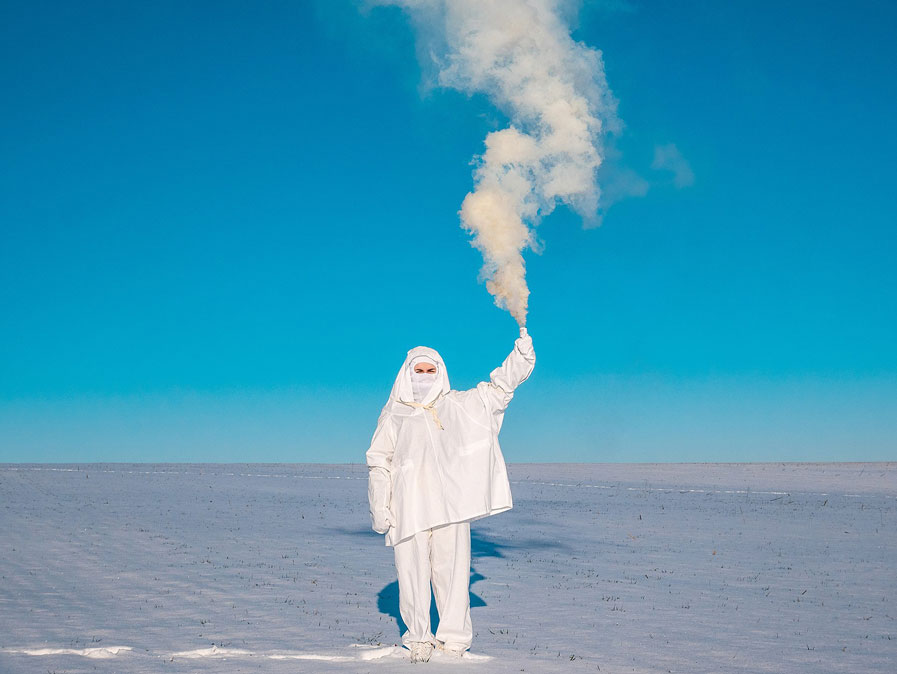 STUDIES OF NOTHING | ЕТЮДИ ПОРОЖНЕЧІ
EPISODE 02: SWIMMING IN THE SEA OF GRASS | КУПАННЯ В МОРІ ТРАВИ
When it's late spring, and the green grain shoots have grown tall already, but haven't turned golden yet, wear your swimming suit (don't forget about swimming cap and glasses) and get ready to dive into the waters of the sea of grass. You can walk into them slowly step by step or dive at once, and of course you can choose any swimming style you like – dog paddle, butterfly, sidestroke, freestyle, or just lie on your back and let the waves carry you. Don't be afraid of drowning, the sea of grass is the most safe among all the seas and oceans. But better not to swim barefoot, wear swimming shoes, because the bottom may be sharp.

Recommendation: try also to swim in the grain field when it's turned golden already – the changed character of its waters is worth enjoying and comparing.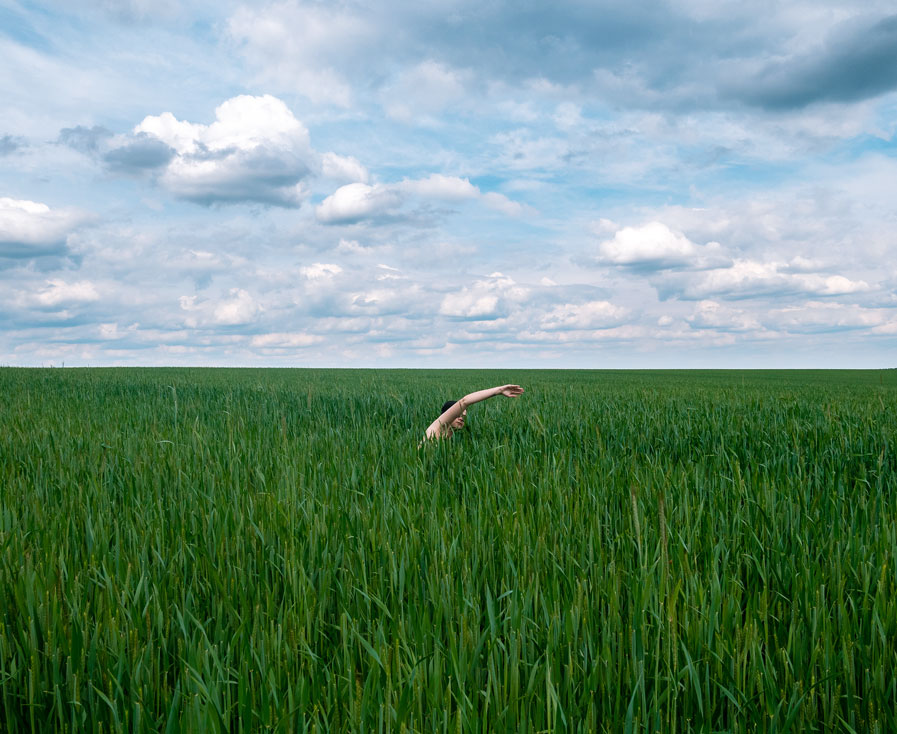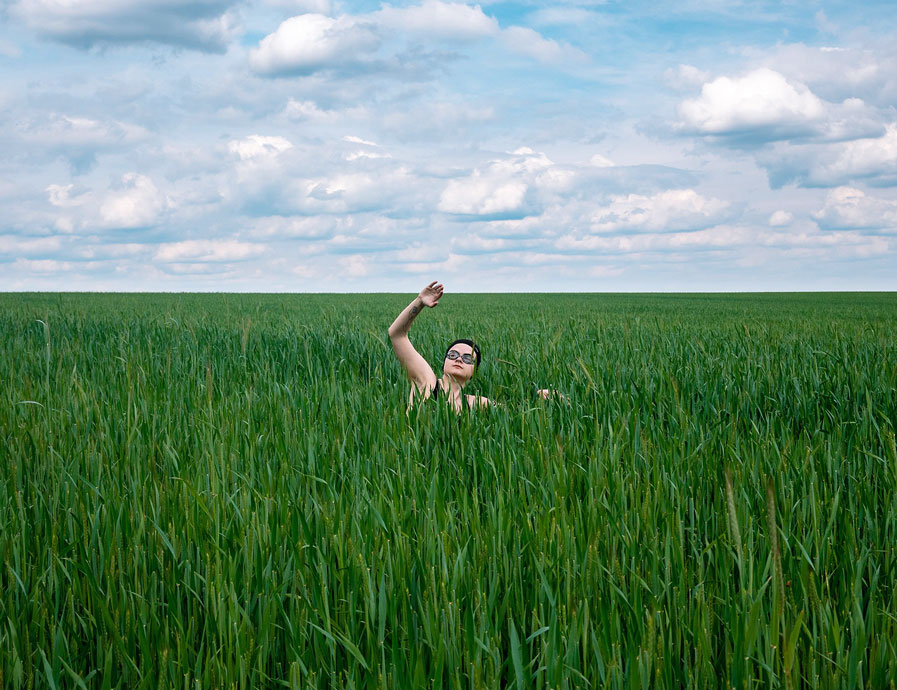 STUDIES OF NOTHING | ЕТЮДИ ПОРОЖНЕЧІ
EPISODE 03: GARDENING | САДІВНИЦТВО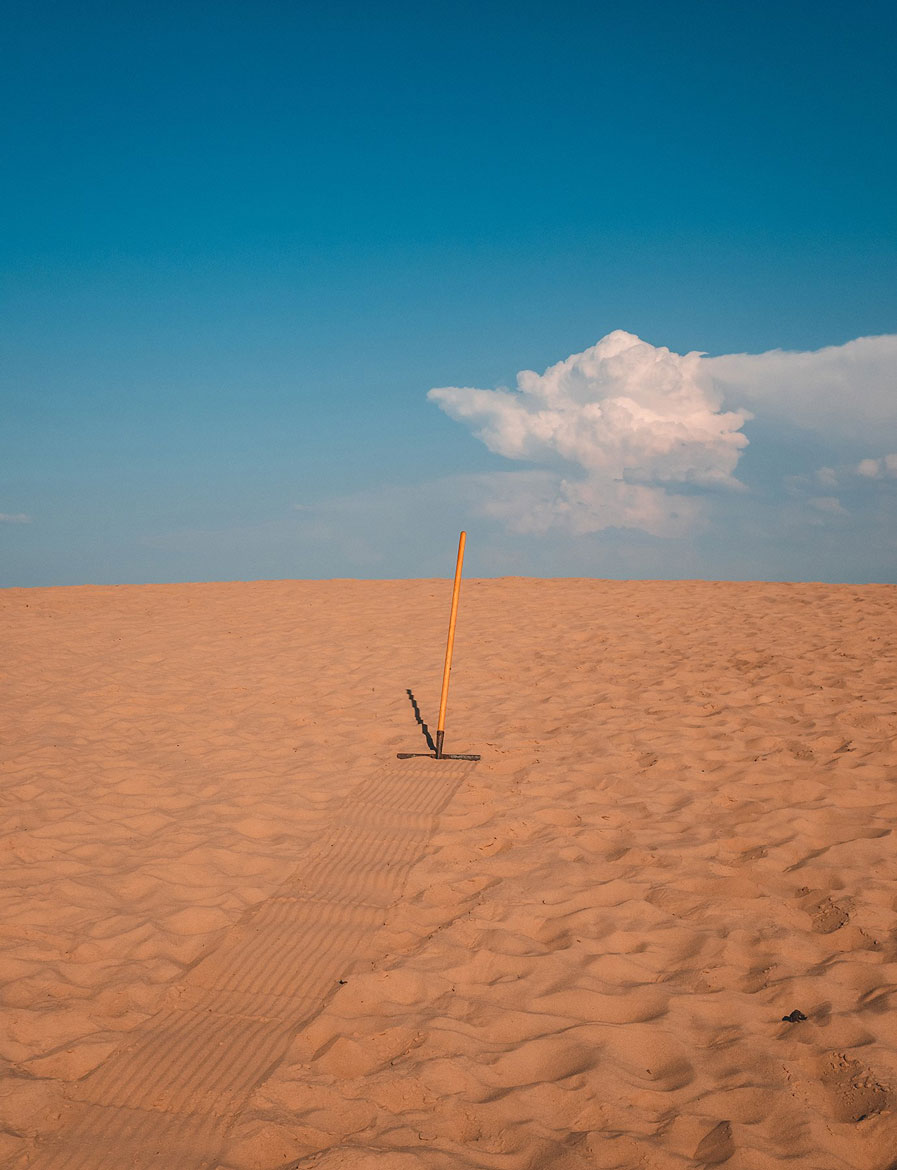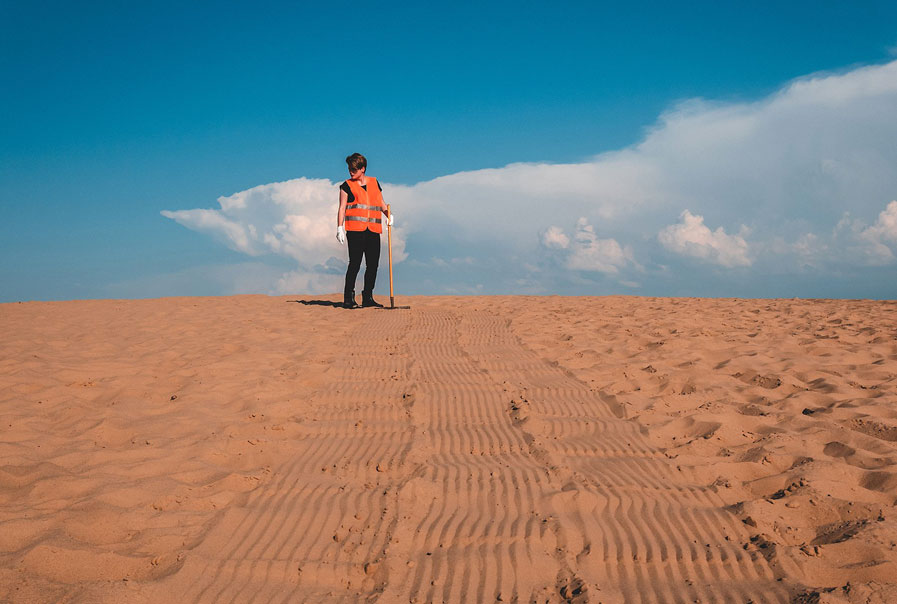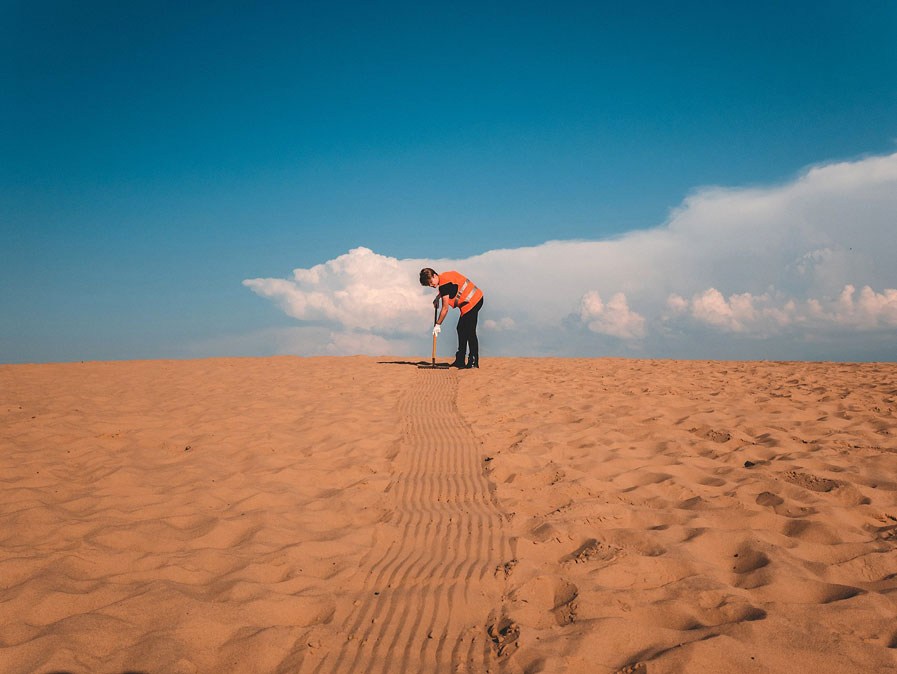 ---
KUNSTTASCHE | МИСТЕЦТВО У ТОРБІ | UMETNOST V TORBI | 2022 ist ein Projekt des Universitätskulturzentrums UNIKUM in Kooperation mit ukrainischen ­Künstler*innen und der section.a Wien | Співпраця Унікуму з українськими художниками та художницями | Je projekt Kulturnega centra univerze v sodelovanju z ukrajinskimi umetnicami in umetniki ter section.a Dunaj
---